Hey there!
Today I am sharing the latest sketch revealed over at
Stuck?! Sketches
Here is the sketch,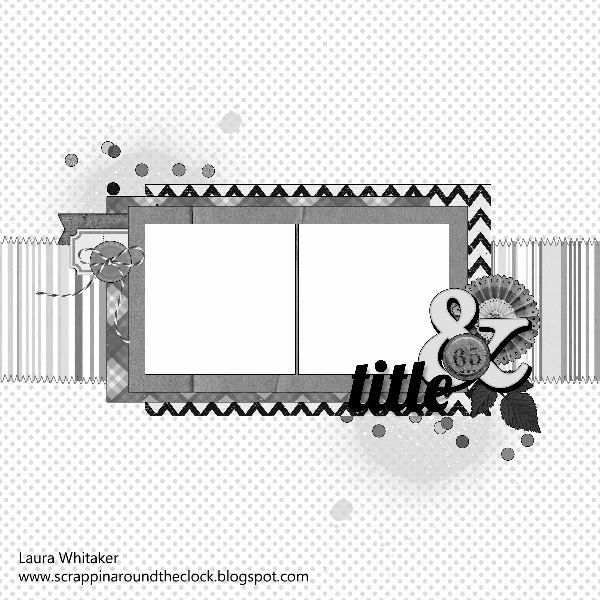 There are 2 fabulous sponsors for this sketch
Scrapmatts
is offering 2 large pieces of chipboard valued at around $20
Scrapbook Circle
is offering an in-stock kit
Our guest designer this month is
Cecile Landy
, congratulationsCecile
This is my take on the sketch
Today You are 12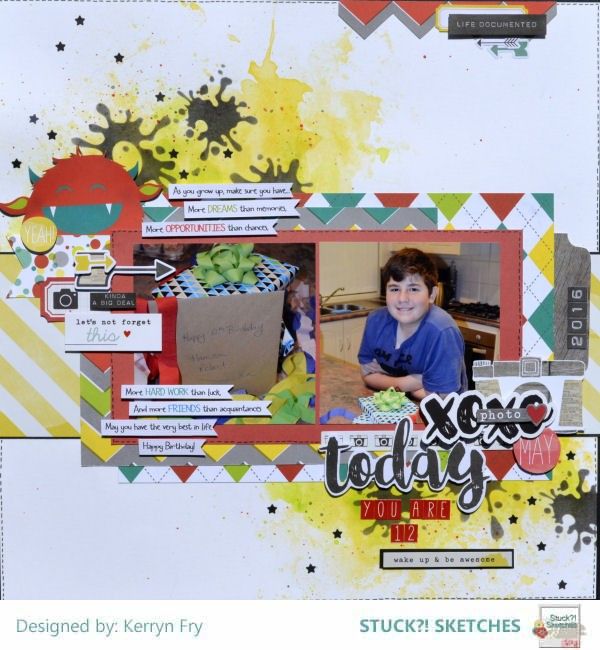 Don't forget to head to the

blog

to see what the rest of the team has created from the sketch.
Please link your page in the sidebar of the

blog

by the 29th August to be in the running for one of the prizes. All prizes will be drawn randomly using Random.org to pick the numbers.
When linking your layouts, please make sure it is linked to the specific post your layout is in, not your blog as a whole, as it can be hard later in the month to find your layout. You can also link from any gallery including Flickr or Facebook
,
but we may not be able to comment
.
Feel free to combine this sketch with no more than one other non sketch challenge, such a colour challenge.
Please post a link back to

Stuck?! Sketches on your blog entry for our challenge
Thanks for dropping by, hope to see you joining in on the sketch challenge.