Hello there!
As you have likely heard, we are celebrating with a month long Anniversary Bash! Today we are launching a joint hop with our sponsor
Clique Kits
.

In case you have missed it, we are fortunate to be able to offer extra prizes for both our challenges this month! As we've mentioned
Clique Kits
is offering a prize for our hoppers specifically so be sure to hop to all of the links that follow and leave some love along the way. One winner will be chosen from all of the comments to receive a September Clique Kit. Half of our team here at
Stuck?!
along with some of the DT members from
Clique Kits
are supplying gorgeous inspiration for you as you hop. A big Thank You to
Clique Kits
for sending our team members a September Clique Kit.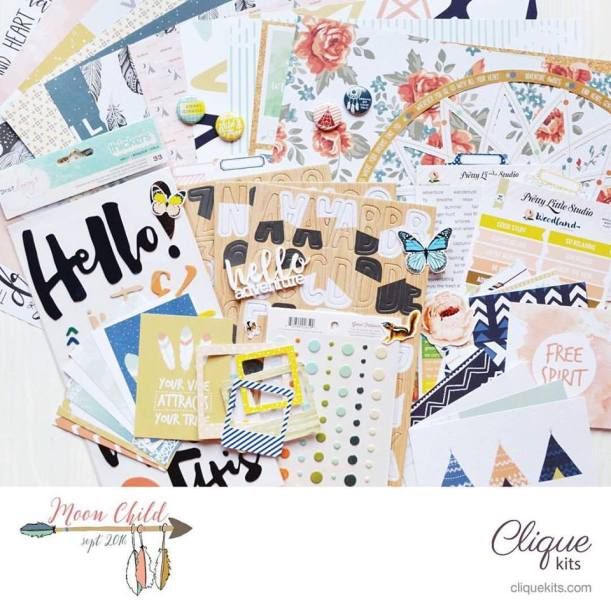 Now lets get this party started!!
Here is a reminder of the sketch,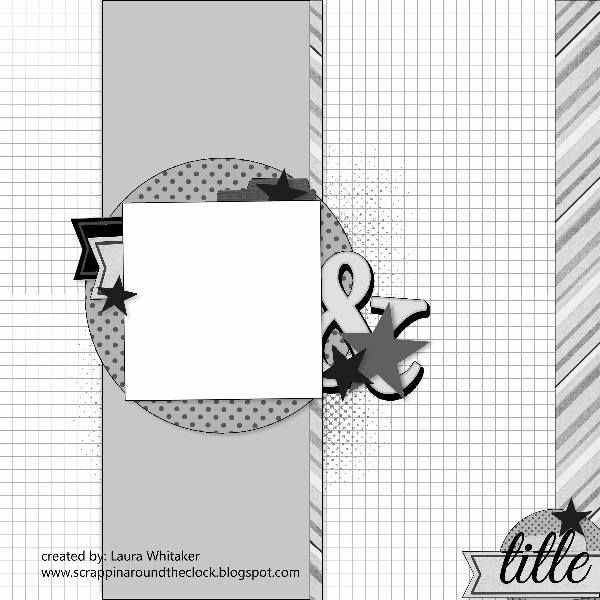 This is my take on the sketch using
September Clique Kit
and a flair from
Accent Scrapbooking
Dare to Dream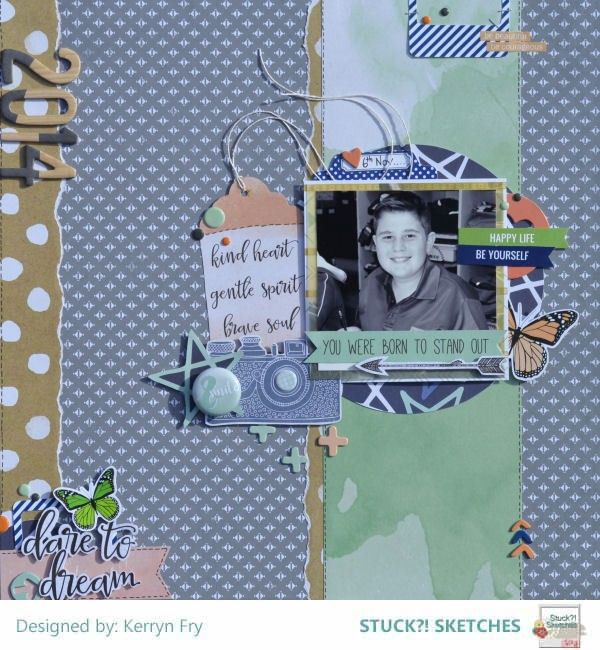 and here is the hop order
Stuck Sketches
http://stucksketches.blogspot.com/
Aliza Deutsch -
http://peopleofthescrapbook.blogspot.com/
Janice Daquila-Pardo
http://www.theconstantscrapper.com/
Caroli Schulz -
http://www.carolinaschulz.com/
Monique Liedtke
http://moniquesscrapbook.blogspot.ca/
Jenessa Frank Franco
http://www.jenessafranco.blogspot.com/
Leeann Pearce
http://thepaintbrushgoesspottie.blogspot.com.au/
Kerryn Fry
http://www.harrysscrappinmum.blogspot.com.au/
You are here**
Maryam Perez
http://maryamperez.blogspot.com/
Danie Ramirez Diakun
http://scrappydanie.blogspot.ca/
Nicole Martel
http://nicolemartel.blogspot.com/
Vivian Lake
http://www.viviansdesk.blogspot.com/
Clique Kits
https://cliquekits.wordpress.com/
You can read our sketch reveal post to find out more about the other prizes up for grabs for this challenge.
Don't forget to link up your layouts over in the sidebar by September 29th 2016 at Midnight EST to be in the running for one of our prizes! All the prizes will be drawn randomly using Random.org to pick a number.
When linking your layouts, please make sure it is linked to the specific post your layout is in, not your blog as a whole, as it can be hard later in the month to find your layout. You can also link from any gallery including Flickr or Facebook, but we may not be able to comment.
Feel free to combine this sketch with no more than one other non sketch challenge, such a colour challenge.
Please post a link back to

Stuck?! Sketches on your blog entry for our challenge
Happy hopping and creating